Your help is URGENTLY needed!
You can help protect, conserve and restore 30% of Australia's lands and waters by 2030.
DONATE NOW >
How much do you know about habitat protection in Australia? What types of protection exists? And how does this support biodiversity?
Around Australia, critical habitats that support our precious plants and animals are under threat. Recent reports suggest that in Queensland alone, more than 1,500 football fields worth of native woodland and scrub is being cleared each-and-every-day.
That's why habitat protection and management is an important way to support the recovery and survival of our threatened native animals and plants.
Did you know? 19.7% of Australia's land is protected
According to the International Union for Conservation of Nature (IUCN), a protected area is a clearly defined geographical space. They are recognised, dedicated and managed through legal or other ways to achieve the long-term conservation of nature. They also protect cultural values such as sacred Indigenous sites, and ecosystem services like storing carbon and mitigating extreme weather events.
Nearly 20% of Australia's land is under protection. It's not a lot given the size of Australia. There are many different protection categories, often specific to whether the land is public, private or Indigenous.
Examples of protect areas:
National, State and Regional parks and reserves
Conservation covenants on private land
Indigenous protected areas
Private protected areas owned by private land trusts (such as The Nature Conservancy)
Simply protecting an area isn't enough. If we are to bring our threatened plants and animals back from the brink of extinction, restoring habitat and managing threats such as  invasive species are also key. 
This needs to be a collective effort: governments, private landholders, environmental groups, communities and corporations all need to be part of the solution.
Did you know? 4% of Australia's protected land is made up of National Parks
Australia is home to nearly 700 national parks. From mountains to deserts to rainforests, each park is unique. Some feature spectacular rock formations, gorgeous beaches and a wondrous array of plants and animals. Who wouldn't love to see Australia's world-famous platypus and koalas in the wild?
Most parks are owned and managed by the States and Territories to look after national treasures such as Mount Kosciuszko in New South Wales, and the Daintree Rainforest in Queensland.
To help expand the national park footprint, The Nature Conservancy helped acquire and protect Nilpena Station in outback South Australia. It's an internationally significant fossil site believed to be 550 million years old, and an area of high conservation value.
This 60,000 hectare former pastoral property is now connected to the neighbouring Ediacara Conservation Park with the 1.4 million-acre Lake Torrens National Park.
Nilpena Station contains significant biodiversity values including threatened ecosystems such as River Red Gum woodland and a number of threatened species including the critically endangered Thick-billed Grasswren. Most notably, the property covers extremely important sites that contain the oldest fossilised animals on Earth!
To add an extra level of protection, Nilpena Station, along with other sites in the Flinders Ranges, has been placed on Australia's tentative list for World Heritage. Achieving World Heritage status would ensure this site is recognised as a place of international significance.
It brings the site one step closer to joining the famous club across the world, which includes places such as Machu Picchu, Yosemite National Park and the Galapagos Islands.
Did you know? Lands managed by Indigenous people have very high levels of biodiversity
Of the 19.7% of Australia's protected land, Indigenous Protected Areas (IPAs) make up 8.6% of that total area.
Many of Australia's most iconic, intact and biodiverse landscapes are owned and managed by Indigenous communities, including much of the Kimberely, Top End, Cape York and inland deserts. That is why partnerships with Indigenous communities are so important.
Indigenous peoples have been stewards of Australia's lands for tens-of-thousands-of-years. Being driven off the land after European settlement caused huge cultural and social dislocation and other difficulties for Aboriginal Australians. It was also a disaster for conservation and land management.

Problems caused by changes to fire patterns were deepened by the devastation caused by introduced cats, foxes and camels. Now, Indigenous Australians are returning to their lands to manage them for conservation and improve the lives of their community. 
Indigenous Protected Areas create jobs for Indigenous men and women working on and looking after Country. These jobs provide financial stability in the community and a positive path for the younger generations. Traditional bush tucker and medicine knowledge is also taught on Country to younger people.
Indigenous rangers are supported by a variety of organisations including The Nature Conservancy and the Australian Government. In places like Fish River Station, Martu Country and Fitzroy River region, Indigenous ranger programs are having a really positive effect on people's lives and achieving long-term environmental, economic and cultural benefits for people and Country.
Indigenous ranger groups handle a wide variety of conservation activities. They include: fire programs, weed and feral animal control, looking after cultural heritage sites such as waterholes, burial grounds and protecting threatened species such as the Greater Bilby, Purple-crowned Fairy-wren, Northern Quoll and Australian Painted Snipe.
Did you know? Nearly 37% of Australia's marine environment is under some form of protection
Australia does have one of the world's largest marine protected area networks, but only a quarter of those areas are fully protected.
The level of protection affects activities allowed in the marine protected areas. For example, in "fully" protected areas, no plants or animals can be taken away or harmed. On the other hand, "partially" protected areas means some activities can still happen - such as commercial fishing and sometimes even mining. 
Partially protected areas do not help wildlife conservation that much. Research has shown that partially protected areas had no more fish or invertebrates than unprotected areas. Fully protected areas, by comparison, had 30% more fish species and over twice the total weight of fish compared to unprotected areas.
Australia's coastal waters and oceans contain some of the greatest variety of marine life. Around 80% of our southern marine species can be found nowhere else in the world. For example: leafy seadragons (a fish that looks like a horse camouflaged to look like a plant!), loveable Australian sealions, magnificent giant cuttlefish, as well as critically endangered species of handfish which can only be found in southern Tasmania.
Australia's marine ecosystems range from the spectacular and iconic coral reefs and mangroves of the tropical north, to the kelp forests of the temperate south. 
At The Nature Conservancy, we're working hard to try to get a little-known marine ecosystem, oyster reefs of southern and eastern Australia, recognised in the EPBC (Environment Protection and Biodiversity Conservation) Act as a critically endangered ecosystem and to ensure their protection. 
Oyster reefs and other shellfish reefs once thrived in Australia's bays and estuaries from Noosa in Queensland right around Australia's southern coastline to Perth in Western Australia. Sadly, less than 10% remain. 
Learn more about shellfish reefs
Read stories about the shellfish reefs we're rebuilding around Australia
Read More >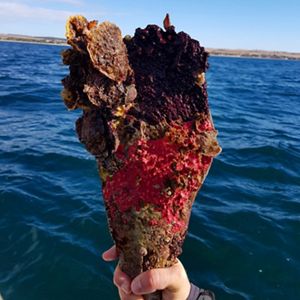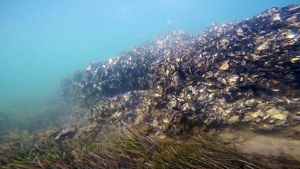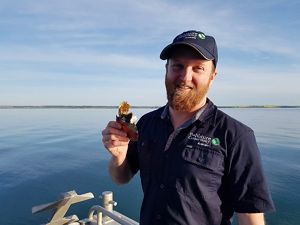 Did you know? Private landholders can also help conserve habitat
National parks and reserves are at the centre of Australia's National Reserve System Network. However, many vulnerable plants, animals and critical habitats exist only on private land.
Australia has one of the largest Privately Protected Area (PPA) networks in the world in terms of number and area. They can become part of a network of connected habitat across the landscape, offering greater protection for plants and animals. That's why private landholders can play a key part by complementing the role of government agencies, Indigenous peoples and communities in caring for nature. 

A Private Protected Area is a property that is:
Mostly or partly managed for biodiversity conservation;
Protected with or without formal government recognition, and
Is owned by individuals, communities, corporations or non-government organisations.
Increasingly, farmers, graziers and other landholders are becoming aware of their role in conservation. They can choose to put in a permanent protection (in the form of a conservation covenant) over parts of their property to help to protect valuable habitat and leave the land better off for future generations.
Research has found that PPAs in Australia help protect 72% of all threatened species, and up to 96% of threatened birds.
In southwestern NSW, private properties that The Nature Conservancy has help acquire, including Gayini, are working towards becoming private protected areas . 
The 88,000 ha Gayini is part of the Lowbidgee floodplain—the largest remaining area of wetlands in the Murrumbidgee Valley, within the southern Murray-Darling Basin. It's an area of national and international conservation significance. 
Native Australian birds are particularly abundant at Gayini. They range in size from the tiny Spotted Pardalote, to big impressive Emus in large numbers.   
The wetlands here are of highest significance. They provide feeding and breeding habitat for many different species of freshwater birds which can amass in large nesting colonies when conditions are right – species like the Straw-necked Ibis, Royal Spoonbill, Little Pied Cormorant and Australian Pelican.
They're also important habitat for endangered bird species such as the Australasian Bittern, Australian Painted-snipe and the critically endangered Plains-wanderer.
Exploring Gayini - Nari Nari Country
Native Australian birds are particularly abundant in Gayini ranging in size from the tiny Spotted Pardalote to big, impressive Emus in large numbers.
Read More >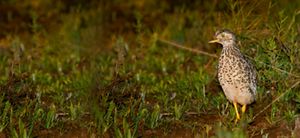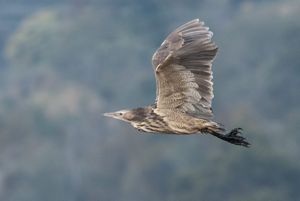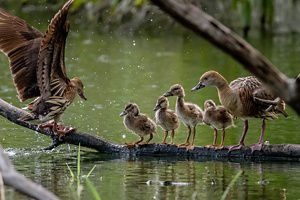 As habitats continue to decline in Australia at a devastating rate, there is hope that we can still save what's left. 
By working together, we can conserve more of our native and threatened wildlife. From returning lost shellfish reefs to our shores; to supporting Traditional Owners across millions of hectares; to protecting land and managing threats for the future of other precious wildlife.
With your support, we can put the best conservation science into action to make our planet a better place for people and nature.
Your help is URGENTLY needed!
You can help protect, conserve and restore 30% of Australia's lands and waters by 2030.
DONATE NOW >