Help Nature Recover from Bushfire Devastation
Please give urgently to support bushfire recovery and conservation across Australia.
Donate now
A message from Rich Gilmore, then-Director of The Nature Conservancy in Australia

I'd like to share my deep concern about the 2019/2020 bushfire crisis that impacted many parts of Australia this summer and to let you know what we are doing in response.
We experienced an unprecedented bushfire crisis in Australia over the last few months. Like me, you will have been struck by the scale and severity of the fires.
The stories of human and wildlife suffering are devastating. Many lives have been lost and our heartfelt condolences go to the people and communities who have suffered loss. And our deep gratitude and respect go to the fire and emergency services personnel who continue to fight the fires and lead emergency recovery efforts, and the thousands of family members and others whose vital support make their work possible. Though recent rains have brought some relief (and some flooding problems of their own), it is important to acknowledge that the crisis has not yet passed and the fire season is not over. 
The fires have so far burned as much as 10 million hectares of land – much more than the 2019 Amazon fires and 2018 California wildfires combined. In addition to the terrible human toll, the loss of native Australian plants, animals and their habitats has been horrendous.

More than one billion land mammals, birds and reptiles are estimated to have been killed, along with countless insects, bats, fish and frogs. Many endangered species have lost a high percentage of their habitat - up to 95% in one case (Kangaroo Island Dunnart) - placing their futures in a perilous state.
No words can fully explain the gravity of Australia's bushfire crisis. Our beautiful country and unique wildlife is going through a lot of pain. People and nature are hurting. And they're hurting like never before.
From the beaches of Mallacoota to the smoke-filled streets of our cities, we're facing a terrifying reality. Don't let this be the new norm. We need to band together in this desperate time of need.
Help Forests Heal & Threatened Species Recover
Please give generously to help give people & nature a fighting chance!
Donate now
Please Give Urgently
Support our bushfire recovery efforts. Nature needs you now, more than ever!
Donate now
What you can do
People around the world have responded to this terrible tragedy with an outpouring of support. Please join our caring, passionate supporters — Make the most generous donation you can.
Your generous gift will help support long-term conservation efforts so the forests can heal, threatened species can recover, and people and nature can thrive.
What The Nature Conservancy is doing
We welcome the Commonwealth government's announcement of $50 million for immediate wildlife and habitat recovery. 
I continue to meet regularly with Government officials and other organisations to discuss the next phase of the recovery. But much more needs to be done and will be done.
Your donation will help support our focused efforts to:
Identify, manage and protect critical unburnt habitats. These areas have become extremely important as refuges for native species that have managed to survive the fires. Their continued survival is critical to nature's ability to bounce back into the future. This includes working with the Threatened Species Commissioner and state agencies to urgently uplift the conservation status of affected species.
Help fund and deliver the massive-scale restoration of habitats affected by fire by collaborating with local communities and our partners across sectors.
Inform an appropriate response to managing fire in a warming climate. We will draw on the global expertise of our 400 scientists and almost 60 years' experience in fire management together with the invaluable knowledge of Traditional Owners. 
Identify how and where "natural infrastructure" like forests and wetlands can be urgently built or restored, to help nature to recover while stimulating local employment.
And critically, we will redouble our efforts to tackle the climate crisis, including advocating for stronger policies to accelerate the pace and scale of climate action.
This includes the critical climate role played by our forests, grasslands and wetlands, so many of which have been lost this fire season. To do this we will continue to partner with public and private land owners and managers, including Indigenous people and communities. Together, we'll protect, manage and restore the natural systems so critical to the stability of our climate and so fundamental to our way of life.
Thank you for your ongoing support and interest in protecting Australian nature. I hope that you and your loved ones are safe and remain so throughout the continuing summer bushfire season.
Yours sincerely,
Rich Gilmore 
(former) Director, The Nature Conservancy Australia
P.S. Read the latest update on what we're doing to help recover from the bushfires and our plan to reinvent how we do conservation in Australia.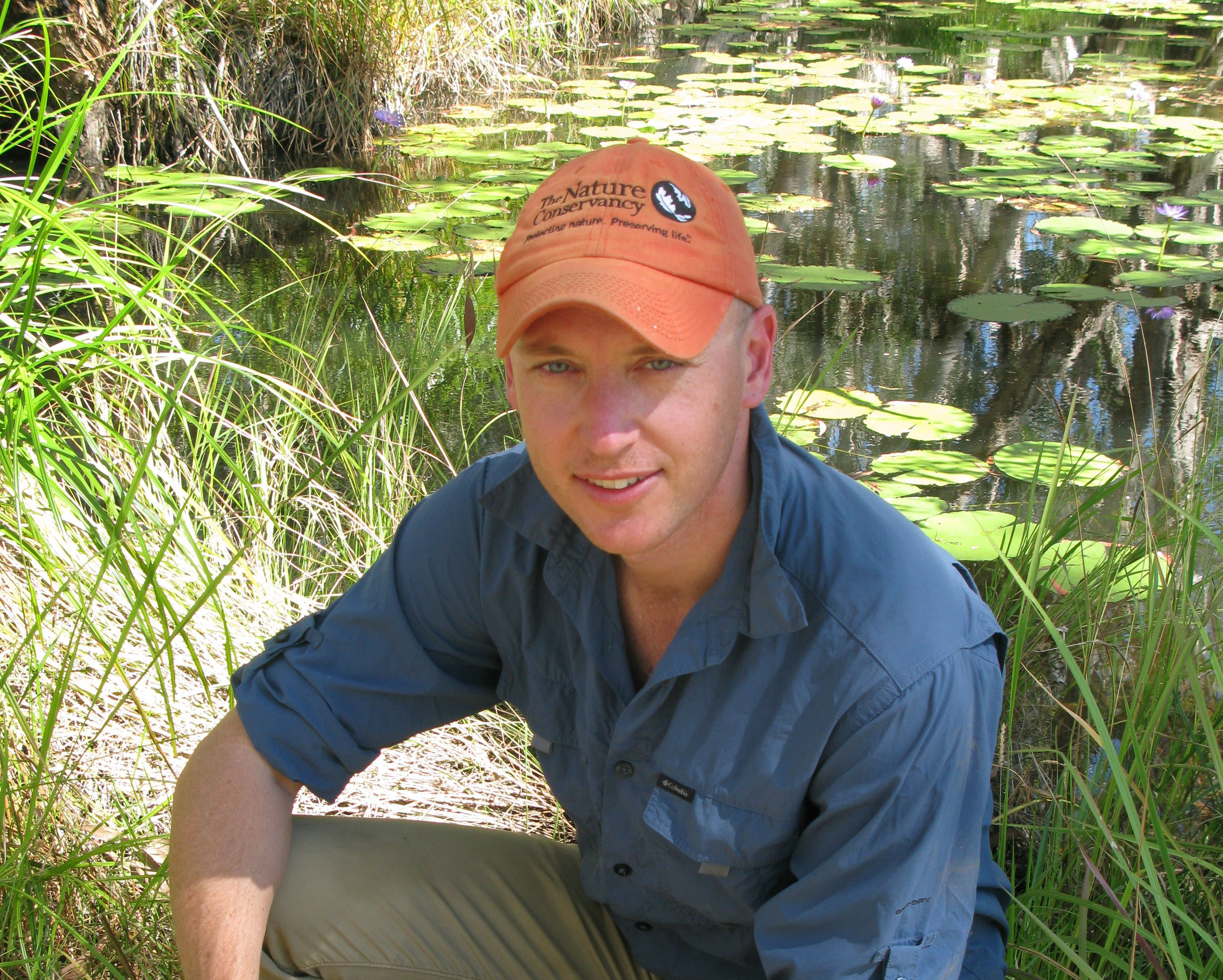 Nature needs you now, more than ever. 
The is Fight Not Over.
Your generous gift will help support long-term conservation efforts so the forests can heal, threatened species can recover, and people and nature can thrive.